New Product Announcement
Reactor 2 Internally Heated Hose
We've Moved From Pickering to Ajax!
291 Clements Rd. W., Ajax, ON L1S3W7

In Stock
Nozzle Savers Now Available for purchase
Distributing products for the best spray foam brands in the world.
Top Quality Brands
Working with top brands such as Graco, Carlisle, Bullard, EvoSpray and more, we have the expertise in a wide range of product offerings for the spray foam and polyurea market.
PURspray is the place to shop for all your spray foam and fluid needs. They constantly have my back whenever I call and it's usually last minute, but they deliver every time. 👍 professional staff and knowledgeable in their field!
Very friendly service and quick delivery of product. Their website is very easy to navigate and to order from. Definitely would recommend PURspray!
The Guys at PurSpray know their stuff. Mike and Tyler are great to deal with, punctual, and will work with you to make your tight timeline needs happen. My go-to spot for anything spray related.
I have been dealing with Purspray for most of my purchases for spray foam equipment. I've only dealt with Mike Roberts so far and the service has been unmatched. Purspray is my #1 stop for all spray foam related purchases.
Why Purspray
At PURspray, a division of HMFT Inc., we are committed to delivering the best spray foam and coatings equipment available to contractors in the industry. With six convenient locations throughout Canada, we make it easy for our customers to find the products they need. In addition, our eCommerce store offers quick and easy browsing, making it simple for customers to find what they're looking for.
But we don't just stop at providing top-quality equipment. Our team of factory-trained technicians are available to provide the expert service and maintenance that your equipment needs to keep running smoothly. So whether you're in need of new equipment, or just need some help keeping your current equipment in top condition, we've got you covered.
At PURspray, we are dedicated to supporting the spray foam and coatings industry with the best products and services available. Contact us today to learn more about how we can help you succeed.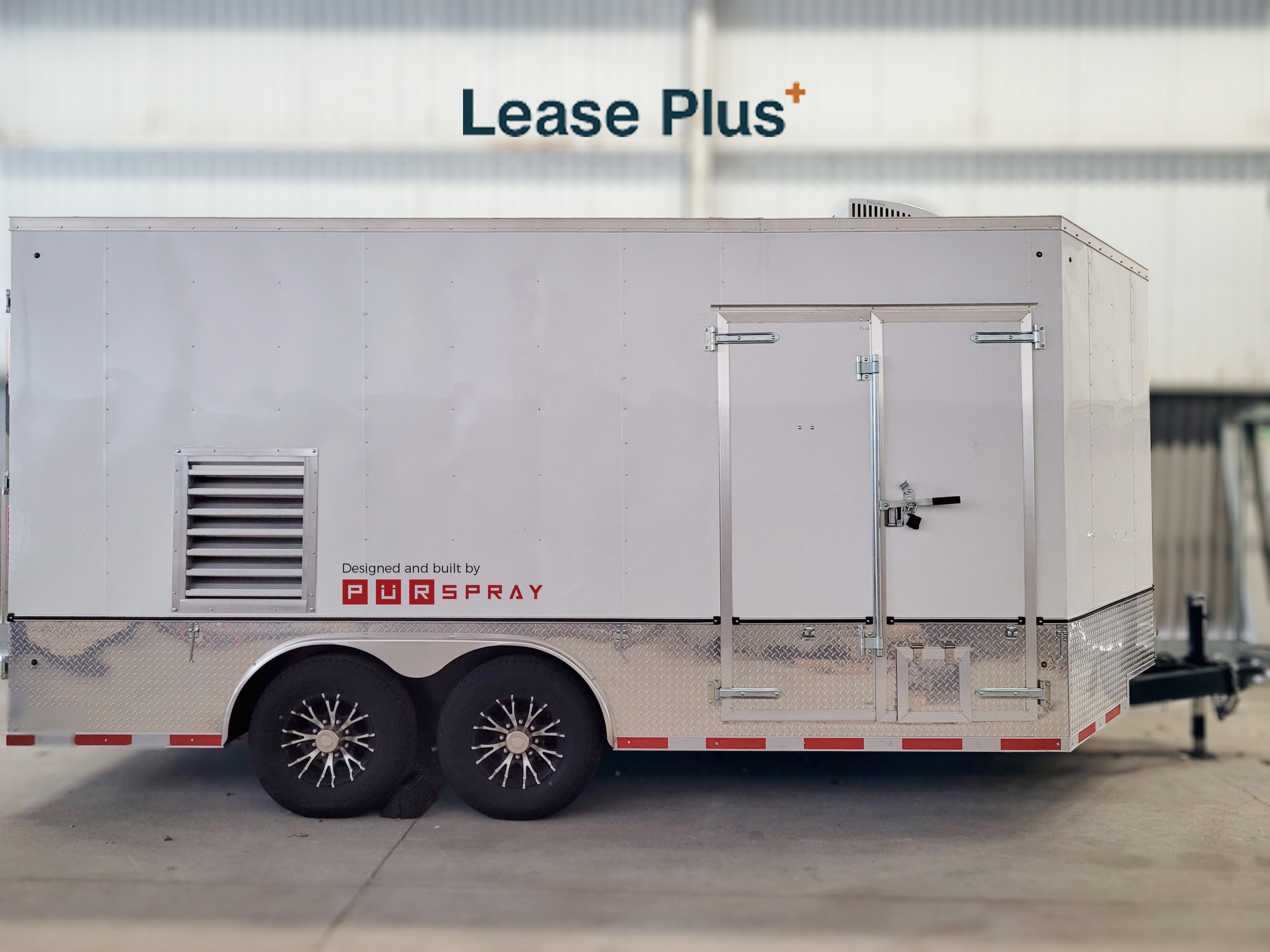 Lease Option
PURspray offers leasing on all of its equipment with a value over $5,000 to its customers through a partnership with Lease Plus Financial. Leasing your equipment can be a great option for many of our customers. See below for some benefits of leasing:
• You may be able to get a lease with little or no up-front capital outlay for new equipment
• Balance your cash flows from income related to the purchase of your equipment with the cost of purchase of that equipment over time
• Leasing can often be easier to qualify for than traditional term financing
• The full amount of the lease payment may be tax-deductible, vs. only the interest on a traditional term loan (please consult with your tax advisor) depending on your situation
We offer terms up to 5 years at competitive rates. Contact us for more information!